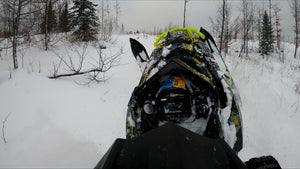 American Made Performance
American Made Performance
American Made Performance
American Made Performance
What's up, I'm Ryan!
I've always been passionate about motorsports, whether that be ATVs, snowmobiles, cars and the list goes on. I grew up being mechanically inclined and exposed to working on, fixing and creating things. My passion and skill set has turned into a journey of making high quality parts to solve problems that are commonly overlooked in some of the motorsports industries. I have a small fleet of manual and CNC machines that I use every day to help people with their projects, as well as some core products that we are constantly adding to!
Read More >
Testimonials
WOW! I had some custom fuel rails made for my big block that no one else made, not only were they of amazing quality and fit perfectly, they were very well priced and the turn around was incredible. I couldn't believe it. I'd recommended this company to anyone for any metal milling needs big or small. Customer service and response is top notch. Love this company.

Joe S.
Absolutely great experience with Schneider Precision. The parts I ordered showed up in a timely manner and were beautiful. The owner is knowledgeable and easy to work with. 5 stars all day. My shop will be looking to Schneider Precision for custom products in the future as well.

Matthew C.
We've worked with Ryan on several projects and each time he has done an excellent job. The quality of his work and great customer service, not to mention turn around times has been excellent. You can count on Schneider Precision to get the job done right the first time!

Tracy C.