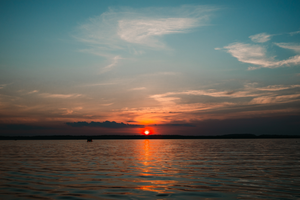 4th of July 2020 Fireworks in Waupaca County
Some video I took with the Mavic Mini on Friday evening of the Waupaca County 4th of July Fireworks. The fireworks were held over Lake Weyauwega in Weyauwega, WI where my grandfather lives. We were able to have family and friends over to watch the fireworks from my grandpa's property which was super cool to see them all over the lake. As many may know, and if you are reading this in the future, this spring we had the outbreak of Covid-19 (Coronavirus 19) thus canceling many major and small town events from sports, to races, to snowmobile events, birthdays and more. After many months of debating, Waupaca County decided to do the fireworks over the lake, allowing people to spread out around the lake and watch from their homes or from the roadside. It was super cool to see the amount of not only friends and family that showed up, but the locals who gathered on the dead end frontage road that parallels our family's property. Glad to see we are still a country that values celebrating Independence Day. We have run the risk of losing that this year with everything that has happened so far in 2020. Thanks everyone for watching! Please consider giving a like and subscribe if you liked the video, it really helps the channel out for future videos to come!
All video was shot from my DJI Mavic Mini with about 2 batteries worth of flight time, draining them down to 20-35% each.
---